One area of tremendous growth for Ryson has been warehouse automation and cold storage.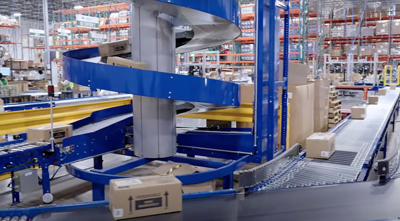 As there is an upward trend in warehousing in general, we find there is an emphasis on warehouse automation. This is particularly true with cold storage for the surge in direct-to-consumer food services.
In addition to new facilities, many companies are retrofitting their existing operations to add automation to streamline their process and help mitigate the rising labor costs.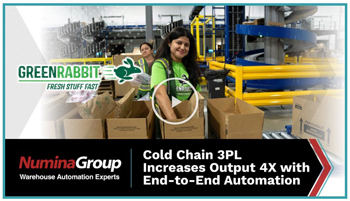 Our integrator partner Numina Group recently did such an upgrade for their customer GreenRabbit. The cold chain 3PL company did a major overhaul and managed to increase output four times while reducing operational costs. Check out the video they produced on this project.
Ryson Spirals are ideally suited for warehouse automation and cold storage. They are perfectly capable of operating in cold temperatures. They are built for minimal maintenance and offer long-lived reliable conveyance with an impressive low downtime record. 
Thier modular design is especially advantageous when replacing old or antiquated conveyors because each spiral is built to exact specifications and can easily be installed in a tight area.
For more information about our full line of vertical conveying solutions, visit ryson.com. You can also find recent application stories in our weekly news blog.