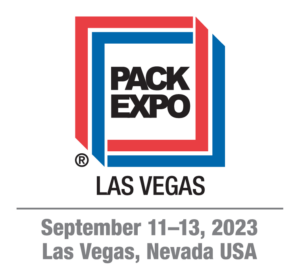 One of the biggest international packaging trade shows for this year is fast approaching: Pack Expo 2023 in Las Vegas! Visit Ryson at booth #C-4736.
This year at Pack Expo we will show our brand new corporate identity along with our high quality equipment. The Ryson team is super excited to show off our new brand!
Click here and enter our code: 21H89 for FREE Registration!
New Brand, Same Quality.
As a trailblazer in the conveyor industry, Ryson has continuously pushed the boundaries of innovation. With our new corporate identity, Ryson is now reflecting this progressive spirit in its visual representation. This update also brings us closer to our parent company Royal Apollo Group from the Netherlands.
Since Pack Expo 2023 is an international show, we will also have representatives from our Mexican and European offices at our booth as well!
Watch our rebranding video here.
Ryson's Expo Pack Lineup
Our participation in Pack Expo 2023 is not just about unveiling a new logo and color palette. You can expect to witness firsthand the excellence that Ryson is known for, as it showcases a trio of exceptional high-quality equipment:
Mass Flow Spiral:
The Mass Flow Spiral represents a paradigm shift in vertical conveying solutions. Designed with precision engineering, this spiral conveyor is engineered to handle large quantities of items like bottles or cans while maintaining a steady flow. Its space-saving design and energy efficiency make it an asset for various industries.
Unit Load Spiral:
Ryson's Unit Load Spiral presents a solution that combines durability and versatility. This spiral conveyor is capable of efficiently transporting heavy unit loads from one level to another, making it an essential tool for industries requiring robust material handling. Our modular design makes this conveyor stand out and offers flexibility.
Bucket Elevator:
Ryson's Bucket Elevator is a testament to the company's commitment to catering to diverse customer needs. Known for its gentle handling of bulk materials, this elevator ensures a space saving solution for the vertical transport of grains, sweets, pet food and other bulk goods of various industries.
We will also have knowledgeable staff there to answer any questions you might have, with representatives from the sales, engineering, service and marketing department there. We're looking forward to seeing a lot of new and known faces at our booth #C-4736 in September!