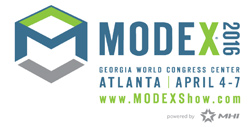 MODEX will take place in Atlanta, April 4-7. We welcome you to visit us in  booth and see our new equipment in operation.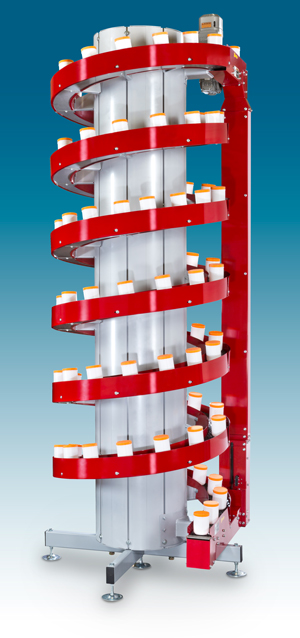 We will be unveiling our new  Narrow Track Spiral Conveyor equipped with our new nesting slat that has the ability to end-transfer small cartons and packages, or side-transfer small bottles and containers in a single file or in mass at speeds in excess of 200 fpm.
Also we will be running our High Capacity Spiral Conveyor with Multiple Entry and Exit capabilites allowing loads to enter or exit the High Capacity Spirals at intermediate elevations. New special induction and divert conveyors have individually adjustable conveying surfaces to match the spiral pitch, assuring a safe and reliable product transfer. The loads can enter or exit the spirals in the up or down rotation, and offers great space-savings in multi-tiered order picking systems or multi-level production operations.
Contact us to set up a private demonstration or meeting if you plan on attending.