Since being introduced to the market some 18 months ago, the Ryson High Capacity Spirals with multiple infeeds have been installed in distribution centers and packaging lines all over North America.  The multiple entry spiral conveyor is truly a viable and cost-effective solution for multi-tiered product flow.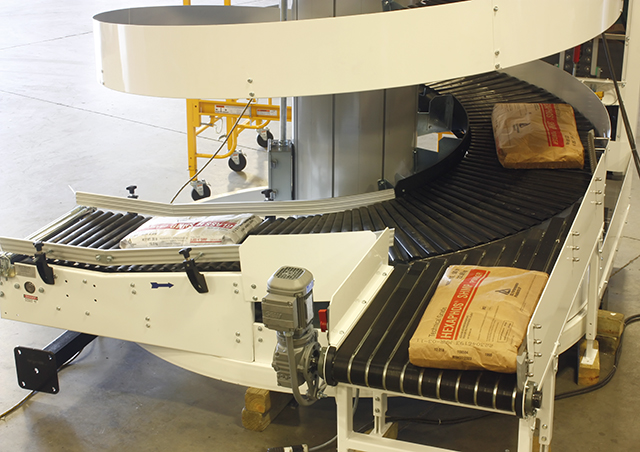 We recently were approached by our OEM integrator, JEM International – of Shawnee, Kansas to elevate 40 lb. paper bags of a powdered pharmaceutical additive from two lines. The first line feeds in at an elevation of 1′ – 6″ and the second line feeds in perpendicular to the first line at an elevation of 2′ – 0″.  The outfeed is at 16′ – 0″. The challenge was that the customer only had space for one spiral conveyor after the filling operation. The Ryson solution included a high capacity spiral conveyor with an additional floor level induction conveyor.
Download more information about the Ryson Multiple Entry Spiral Conveyors, or check them out on www.ryson.com.