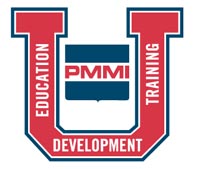 This week in Chicago two more Ryson Service Technicians went though the PMMI Certified training program.
This is part of our commitment to provide excellent service to our customers. It is essential to have professional technicians that can train our customers' service staff.
Proper integration and preventative maintenance greatly prolongs the life of our products and substantially reduces the cost of ownership. This is why Ryson has invested our resources into the proper training and tools for our integrator to extend that knowledge to their customers.
The PMMI Certified Trainer Program teaches the skills needed to provide quality training to improve equipment reliability, employee safety and line efficiency. PMMI Certified Trainers are equipped with the tools and skills needed to increase productivity and efficiency in your operations through a highly interactive and performance-based training curriculum that emphasizes practical learning and problem-solving. Download the Ryson Recommended Preventative Maintenance Program PDF.