We have a new corporate identity! In order to move closer together with our parent company Royal Apollo Group we upgraded our branding. We want to tell you the story behind it and reveal our process.
For over two years now the Royal Apollo Group has been our parent company. So in the process of moving closer together, a brand update for Ryson became obvious. We wanted to show a unified  identity yet retain our strong domestic brand.
As part of a global company we are proud to say: "Wherever you are in the world, a Royal Apollo Group member is close to you."
Our new logo seamlessly blends elements from both brands, representing a harmonious fusion of Ryson's domestic industry expertise and Royal Apollo's global heritage. It still reflects the industry with our signature spiral while also capturing the spirit of progress, innovation and the willingness to stand out.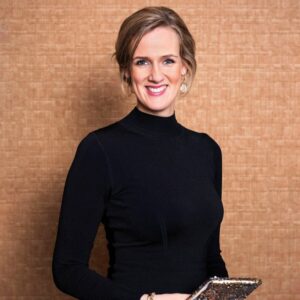 Apollo's touch of pink had to be a part of it. It shows our innovative culture and our joyful workplace that we give to our employees. And of course Claudia as a female CEO also shows the power of women with a touch of pink. Claudia also took the time to be part of our rebranding video.
Ryson is still Ryson. We engineer, manufacture, service and deliver our Spirals the same way we always have – in America, with pride.
Our website, social media and brochures have all been updated to our new brand. Check it out! We hope you like our new look as much as we do.