This week we feature a Tall High Capacity Spiral Conveyor Installation in Mexico. It has a smaller footprint than our Wide Track Spiral and still has the ability to induct and divert at intermediate levels.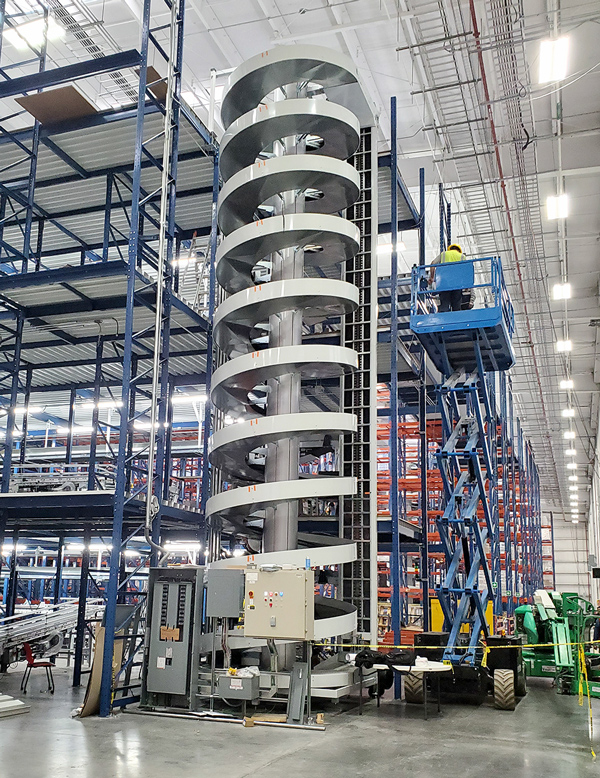 Keeping the floor space in mind while achieving the desired elevation change of over 35 ft with a single drive motor, the new Ryson 1900-600 High Capacity Spiral was used.  In order to accommodate the egress into the building as well as installation onsite, the two tall spirals were shipped in 2-pieces and had to be rejoined  at time of installation.
Working together with Dematic-Mexico – having previously receiving assembly training at Ryson – the spirals required the use of some very large cranes.  This meant that the lower section was set in place and then the upper section was lifted and connected together making for some challenging onsite work.  The up spiral also has 2 induction conveyors to facilitate the multiple levels of distribution flow.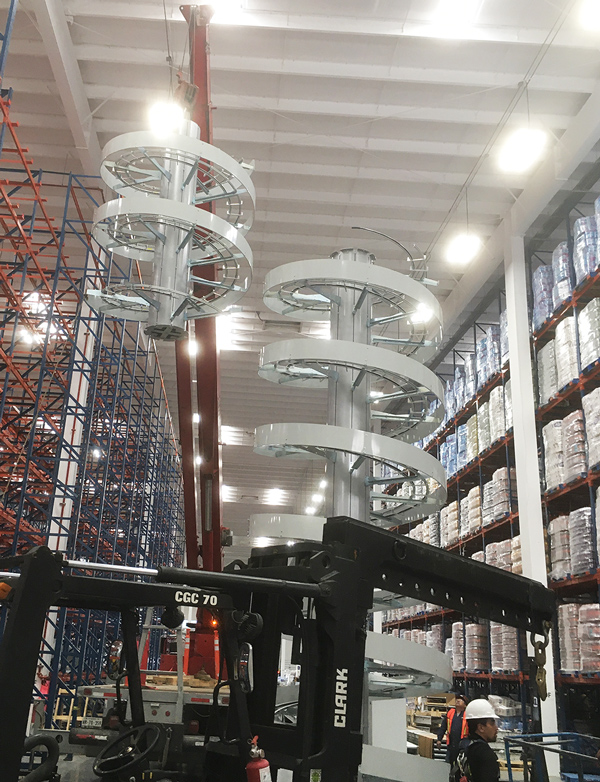 The Ryson High Capacity Spiral Conveyors load capacity is 75 lbs. per linear foot of conveyor at speeds up to 200 FPM. The total weight capacity in the spiral at any one time is 3600 lbs. Only one drive motor is required, resulting in substantial savings in energy, controls and system integration. Click more information about the Ryson High Capacity Spirals, Download the spec sheet, or read applications stories in our weekly news-blog.