Spirals can create aisle space: Ryson spiral conveyor's applications span many industries and processes. From feeding empty cans to a filler to making multi-tiered pick modules more efficient. From high-speed packaging lines to slow accumulation.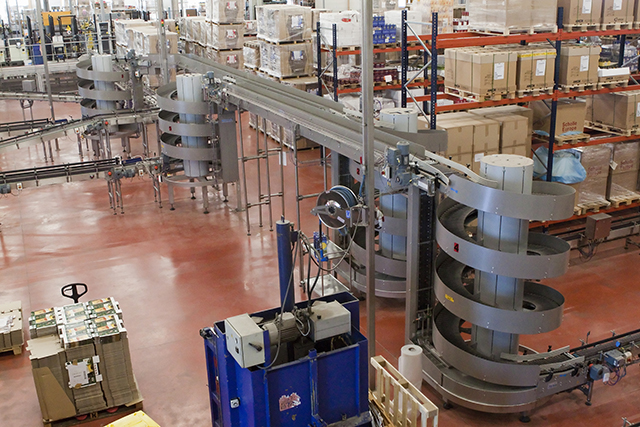 A pair of spirals (one going up and one going down) are frequently used to create aisle space in packaging and manufacturing operations. In the photo above, a series of spirals are used to take cartons from storage to the palletizing area while creating open lanes for forklifts and foot traffic to pass through. This opens the floor plan of the production floor and allows for more operating flexibility and availability of usable floorspace.
The photo was taken in a wine distribution center in Northern France. If you would like more information of the kinds of applications Ryson Spiral Conveyors are ideal for, visit www.ryson.com.