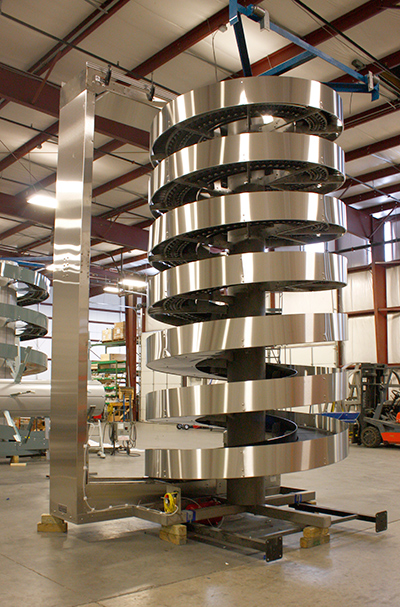 Freezer Application: Ryson Spirals are often used to convey frozen product from the top of a spiral freezer to the floor level.
On this project the customer needed to lower frozen single–serve dinners from a freezer out feed elevation of 18 feet down to the packaging level at floor level.
Because of space limitations, the product needed to enter the spiral perpendicular to the freezer out feed conveyor. This was accomplished by extending the in feed at the top and providing special designed stainless steel slides to facilitate transfers on and off the spiral conveyor.
This spiral unit in this freezer application is an all stainless steel/washdown model with 20" wide slats and is installed at a Midwest co-packer. Our Integrator partner, Selectpack was responsible for this project and was able to save the customer valuable floor space and provide them with additional operating flexibility.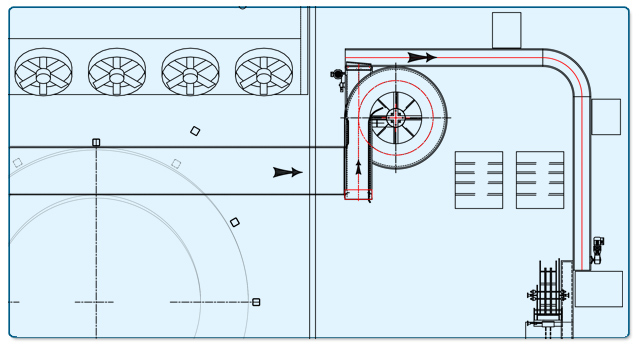 For more information about the wide range of applications Ryson Spiral Conveyors can be used for in the food and beverage industry, watch the Ryson Application Video, or visit www.ryson.com.