Ryson manufactures a full line of Spiral Conveyors. Sometimes it can be challenging to pick the right model. However, we offer a reference that helps make the RFQ process simpler and faster. A short lead time on Ryson RFQ's is part of our pledge to customer service and support. Plus it makes it much easier for your proposals and project planning.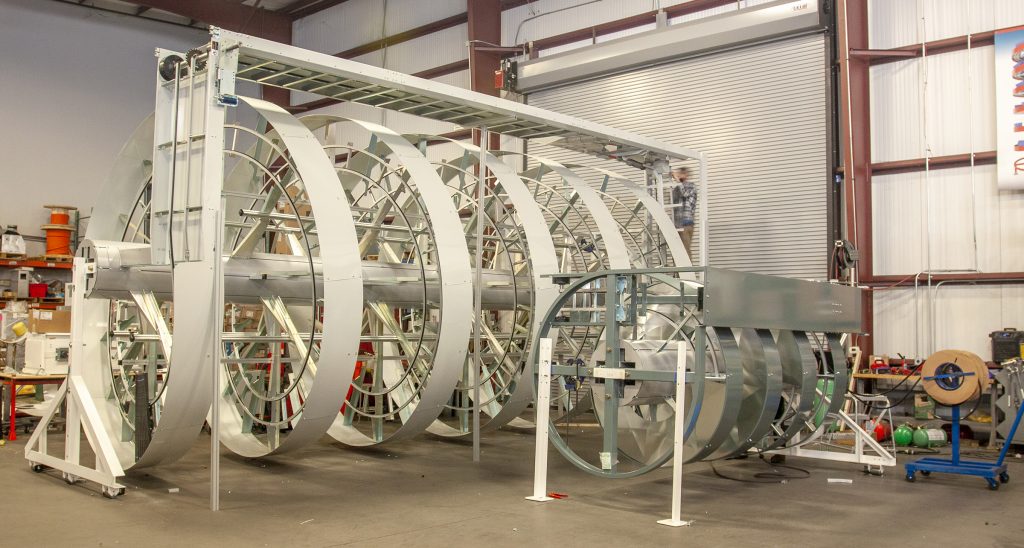 Each Spiral we manufacture is made to order and we have many slat width models and configurations available. From large cases and totes, to empty cans, we have a spiral that's a perfect fit for nearly any application.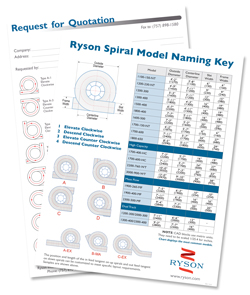 Our Spiral Model Chart conveniently accompanies our RFQ form to help make the model differences a little more user friendly.  This can be used as a guideline and for preliminary dimensions in your layout. We strive to reply with a quote the same day that we receive it.
With our experience however, we may find that a specific model may work better for specific applications. So when you fill out our RFQ form as completely as possible, our sales team can calculate all of the variables and respond with the best solution.
Short lead time and fast quotations are another way that shows our dedication to customer service. Furthermore, it's an effort to assist our integrator partners in the bidding and proposal processes.
Download our Request for Quotation and Spiral Sizing Chart if you have an application you would like to have specked and quoted. Our sales team strives to reply within 24 hours of an inquiry. You can also fill out this form on the Ryson website.