PackExpo will take place in Las Vegas September 23-25. We welcome you to visit our booth to see our new equipment in operation.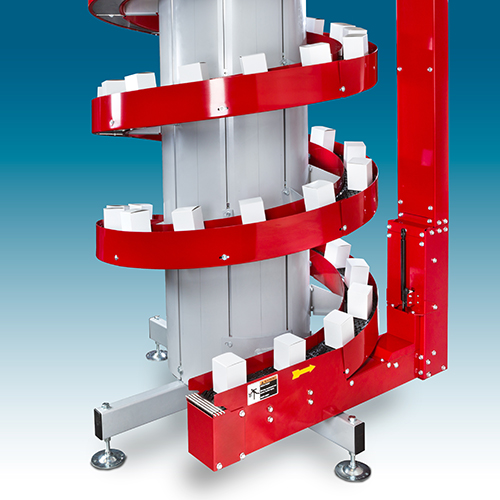 The new Narrow Trak Spiral from Ryson is designed to handle small loads with a new 5" wide slat design. It can end-transfer small cartons, or side-transfer small containers in a single file or in mass. It has an outside diameter of 45" offering space savings and high throughput. This spiral offers a significantly larger elevation change capacity than what is currently available in the small package marketplace today.
---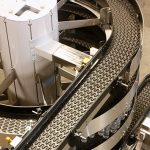 A new High Capacity Mass Flow Spiral with 10″ wide slats will be running samples in our booth. This unit is designed to covey bottles, cans or jars in mass or larger cans or jars in a single file at high speeds. This new model is a welcome addition to our High Capacity Mass Flow product line – now available in slat widths of 10″, 16″ and 20″ with a capacity of up to 2,000 units per minute.
---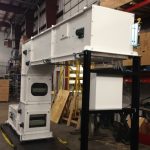 Ryson will also display a new Bucket Elevator that combines vertical and horizontal transportation of bulk materials in one integral unit. The unit is totally enclosed with pivoting buckets and can have multiple in and outlets. The buckets are overlapping at the inlets to prevent spillage and can be individually tipped at the outlets.
You can also check out our vertical conveying capabilities video to find out about the diversity and functionality of our product line.
If you plan on attending, please stop by our booth. You may also contact us to set up a private demonstration or meeting.