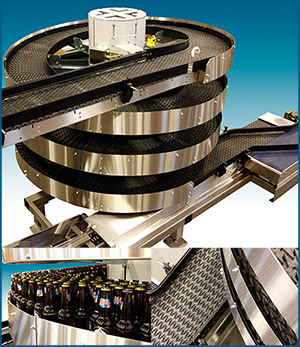 Interest in the Ryson Mass Flow Spiral Conveyor is growing in the Latin American bottling industry. That is why Ryson will be exhibiting the new High Capacity Mass Flow Spiral Lift at EXPO PACK in Mexico City in a few weeks.
The Ryson Mass Flow Spirals handle bottles, cans, jars and similar containers. Products are conveyed vertically in a continuous mass flow.
All Ryson Spirals have a small footprint and provide considerable space savings compared to conventional incline conveyors. Read more about Ryson Spirals.
The Expo is June 22-25 at Centro Banamex in Mexico City. Ryson will be in booth 1912.