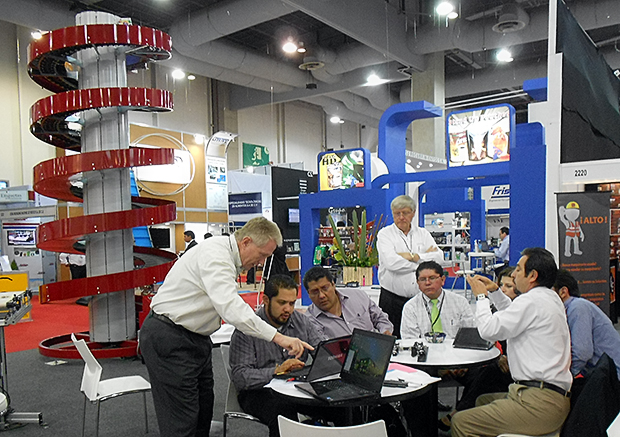 Ryson International's Sunmer newsletter "Up and Up" has been published.
We have been very busy this summer, both at trade shows and manufacturing spiral conveyors.We have completed some high-profile vertical spiral conveyors and in this issue we touched apon a few of these highlights, in addition to updates on the trade shows that Ryson attended this summer and will attend in the fall.
If you haven't done so, please sign up for the Ryson mailing list. That way you can get Ryson newsletters and important Ryson news direct to your inbox.