Ryson Spirals Replace Other Vertical Conveying Equipment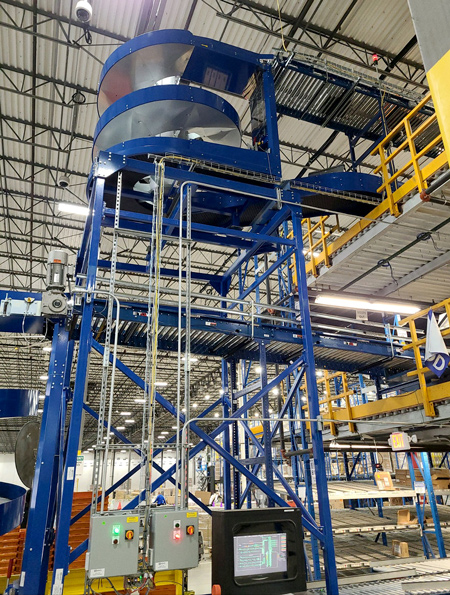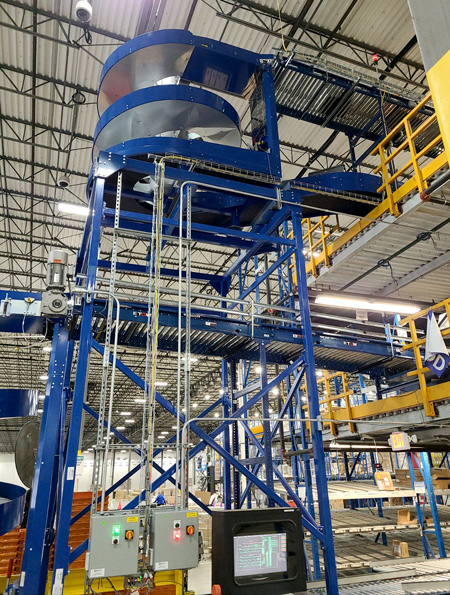 In the recent years,  Ryson Spirals have been purchased to replace older vertical conveying equipment. Our Spirals perform the same function, but often with more reliability, a smaller footprint and in the end helps lower the total cost of ownership. Our strategy to market to the end user and sell through integrators is driven by our many advantages:
Vertical conveyance using the smallest footprint possible.
Achieving a high throughput rather than having a cycle time that hinders performance.
Reliability with a very high up time. It's something we bring from our decades of experience in the packaging and manufacturing to the warehousing world.
Delivering a product that is installation and maintenance friendly
Operating at low noise levels (under 75 dB) using 1 motor for efficiency and lower energy consumption
Modularity to help future-proof the equipment
Because of the above, our integrator partner MHS Global with a recommendation from our client Tech Data have teamed up to replace most of their existing vertical conveying equipment and incline belts with Ryson Spirals. The main reason for the upgrade was that the existing equipment was constantly breaking down, which in turn led to a lot of lost time and strain on their maintenance department.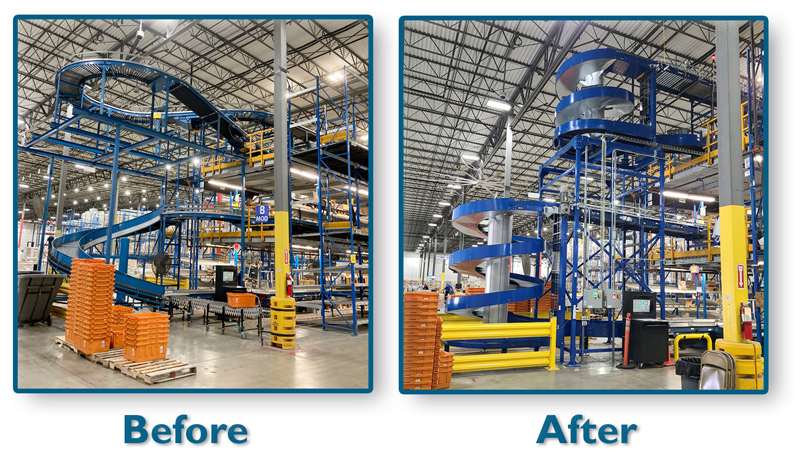 The swap was straight forward, and the integration happened over a weekend. These units were shipped fully assembled (model 1700-600) and will convey a product that is 30" tall.  This model can start and stop fully leaded with a maximum capacity of 1,800 lbs. There is also a high-capacity version of these units than can handle up to 3,600 lbs.
For more information or if you have similar challenge, please visit our website and fill in the Request information form.