Ryson Spirals Can Be Used As A Dynamic Accumulation Buffer
The Ryson spiral can operate bidirectionally and becomes an efficient dynamic accumulation buffer when used in conjunction with a pick-n-place robot.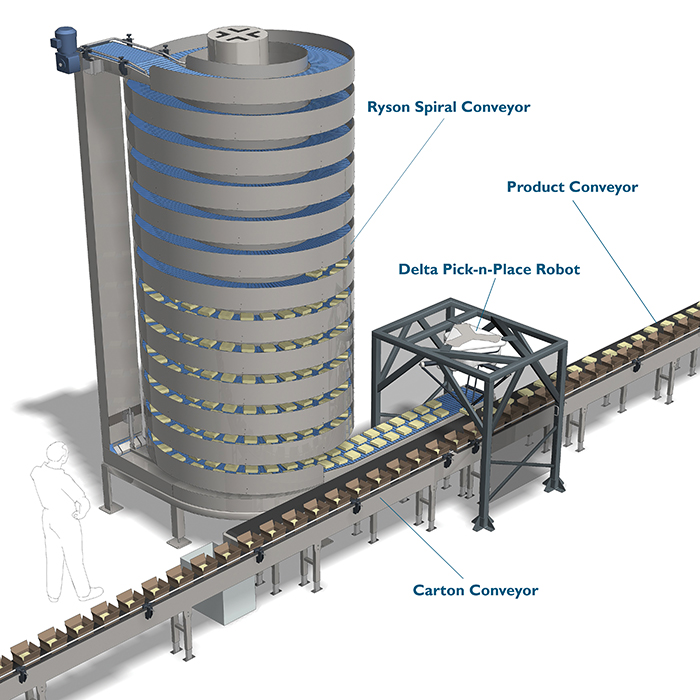 In the sample above, two conveyors run side by side and parallel to the spiral in/outfeed conveyor. One conveyor handles products from the filler and the other convey empty cases. A Delta pick-n-place robot located in front of the spiral loads products into the empty cartons or feeds the spiral when needed. The spiral conveyor acts as a vertical dynamic accumulation buffer and buffers any imbalances in the flow of products or supply of cartons. The spiral is reversible and accumulates products during over-supply and purges during times of under-supply, where the robot will load the cartons directly from the spiral. This dynamic buffering system compensates for intermittent operating interruptions and significantly improves overall production efficiency.
To read a complete case study, download our Application Spotlight on Dynamic Buffering