Ryson Spirals can easily be configured to replace existing or antiquated units. This week we are shipping a pre-wired unit load spiral that will replace an outdated belt curve spiral in a parts storage area.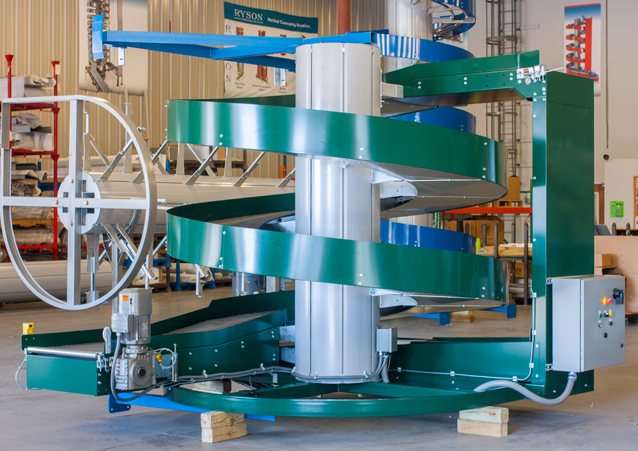 We were approached by our Integrator Partner, RH Brown Company, to find a solution for their end-user: a large US manufacturer of commercial airliners. They wanted to replace their old high-maintenance belt spiral with a modern slat-type spiral with a small footprint and lower maintenance.
In addition, there was a requirement to minimize the scope of the electrical work required to implement the new spiral's controls. So Ryson manufactured a pre-wired decline spiral, ready to install, with a local control system tied back to the main controls cabinet and an extended outfeed to eliminate the need for an additional powered conveyor. This ready-to-install spiral conveyor will minimize the disruption of the warehouse operation when it is delivered and result in a clean & fast start-up of the new machine.
For more information on the installation process of Ryson Spirals, please refer to the installation section of www.ryson,com.