Ryson Spiral Conveyors are being installed at more and more craft breweries. Ryson provides vertical conveying in two main areas of production in a typical brewery.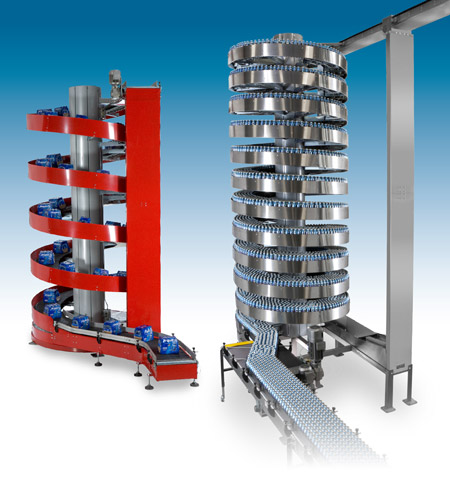 First, our Mass Flow Spiral Conveyors are often used for bulk depalletizing empty bottles that are conveyed to the filler. It can also be used to transport full bottles to the packaging area. The Ryson Mass Flow Spirals are ideal for canning and bottling operations where units need to be conveyed vertically in mass.
The second main area Ryson Spirals are utilized is after the case packer process, where cases are transported on our Unit Load Spirals – or Case Spiral to either the palletizing, storage or shipping area. Overlapping slats are used on the Unit Load and High Capacity Spiral Conveyors, providing an efficient and safe conveying surface for cartons, cases, trays, totes and all sorts of packaged products.
Ryson Spirals are being installed at both existing plants that are modernizing an existing line or adding additional lines, and in new plants. In both cases, It is often chosen because of their space-savings, high throughput and reliability.
Packaging World published a story about the new Lagunitas plant near Chicago where Ryson Spirals were installed. Read the Story. You can also check out some other stories about Ryson Spirals installed at Craft Breweries.