Ryson Spirals are easy to install – even in challenging locations
On a recent project for a major telecommunications manufacturer, our spiral conveyor had to be brought in through the roof for installation due to interior doorway restrictions. The fact that the Ryson Spiral Lifts ship fully assembled make the installation easy despite the challenging circumstances. The spiral was successfully installed as part of a tote handling system designed and implemented by Advanced Equipment Company of Charlotte, North Carolina.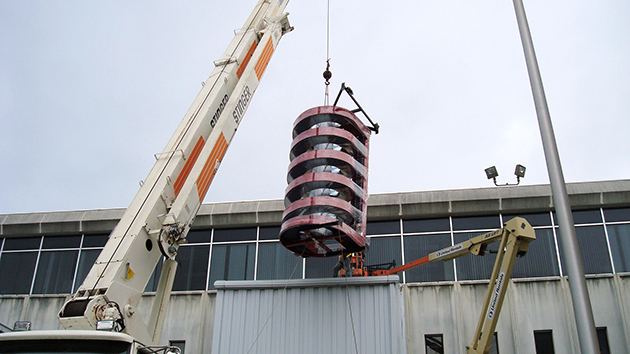 If you would like to find out more about the ease of installing a Ryson Spiral Conveyor, you can download our Spiral Conveyor Installation Guide here.