The Ryson Spiral Conveyor provides vertical conveying for many different industries and products of all shapes and sizes. The ability to choose the right amount of friction spiral slats for each unique application is a great advantage.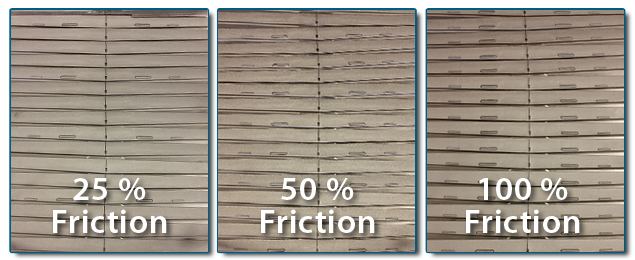 Some spirals take frozen product from a freezer, some spirals convey plastic totes or other slick items, and others handle fragile boxes or soft items requiring little friction. Each application has it's own set of variables. Other factors affecting the amount of friction slats required are the speed and angle of incline or decline of the spiral conveyor. Another advantage with the Ryson design is that the friction inserts can be easily replaced without having to replace the entire slat. This, among many other features, support our modular design and allows great application flexibility.
To learn more  about the Ryson Spiral Conveyor, visit www.ryson.com about spiral conveyors.