Many of our customers have found that reconfiguring a Ryson Spiral Conveyor can cost for less than the cost of a new spiral. The proprietary modular design of the Ryson Spiral Conveyor allows us to change the configuration so the spiral can serve a new purpose.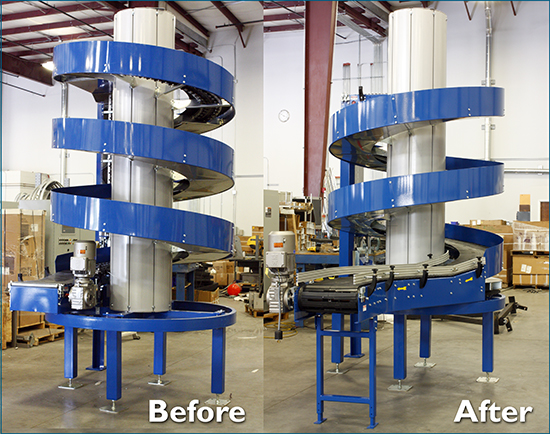 In the photos above, one of our Systems Integrators – Stokes Material Handling – had us reconfigure a spiral that was to be installed in a updated palletizer line for his customer Colgate Palmolive. After the spiral was delivered, their customer purchased a different palletizer than originally planned, requiring a different configuration and the addition of an extended in-feed. Since the unit had not yet been installed, they decided to have us do the modification in our manufacturing plant, instead of in the field, but reconfigurations in the field are the most common.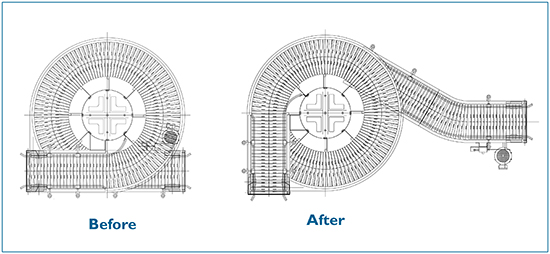 In this case, the spiral went from an A model counter-clockwise down spiral with a 7′-0″ elevation change  to a BC-EX clockwise down spiral with a 6′-1″ elevation change and an extended in-feed. Repurposing is one of the many reasons we call our spiral conveyors green and sustainable. Read more reconfiguring/repurposing application stories on our weekly blog.