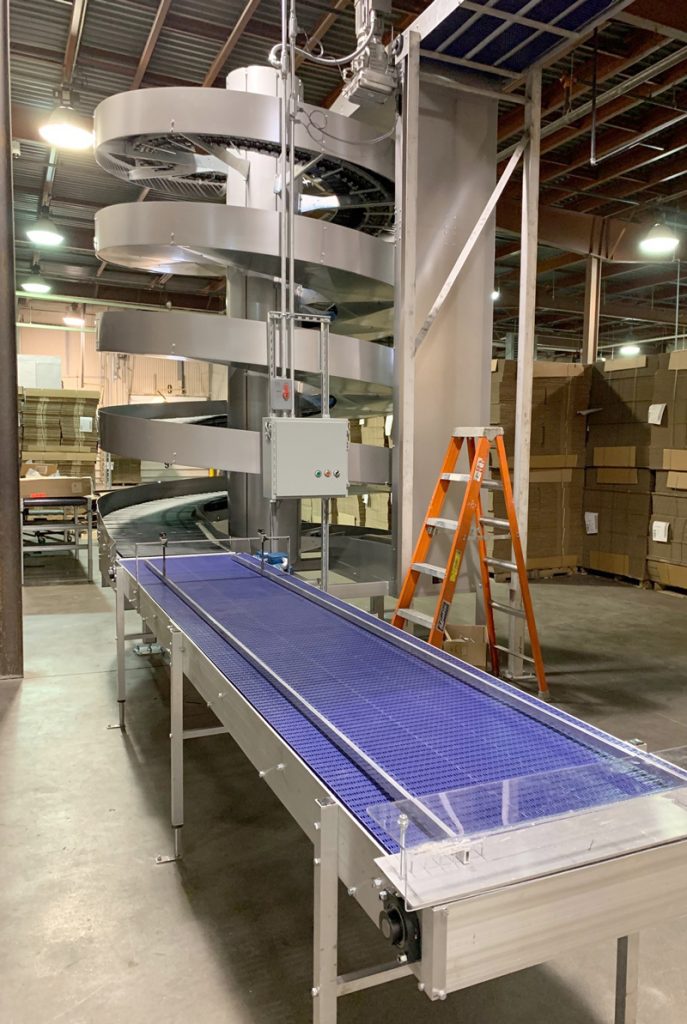 The Ryson Spiral Conveyor is a rugged and reliable vertical conveying system, but it also handles delicate items like bagged bakery products.
We recently shipped one of our model 1800-650 unit load spirals to elevate loaves of rolls and bread to a spiral freezer for a bakery. The 26" wide slat spiral will elevate bags of bakery products almost 14' and is powder coated our Steel-it match color.
Ryson's overlapping slat design provides an efficient and safe conveying surface for cartons, cases, trays, totes and all sorts of packaged products including bagged bakery products.  Available in 8", 12", 16", 20", 24" , 26,  30" and 36″ wide slats. Friction inserts can be optionally added when additional grip is required.
We worked closely with our customer to ensure the spiral was properly integrated into their line control system. We also reviewed installation details with their project manager, because the spiral shipped partially dis-assembled and would have to be reassembled during on-site installation.
For more information on the different Ryson Unit Load Spiral Conveyor models, visit our spiral conveyors page, download the brochure, or read about recent applications in our weekly blog. You can also view our Case Spiral video on our own YouTube Channel