Vertical conveying has many ideal applications. A Ryson Spiral Conveyor can also be used in part of a dynamic buffer system where floorspace is limited.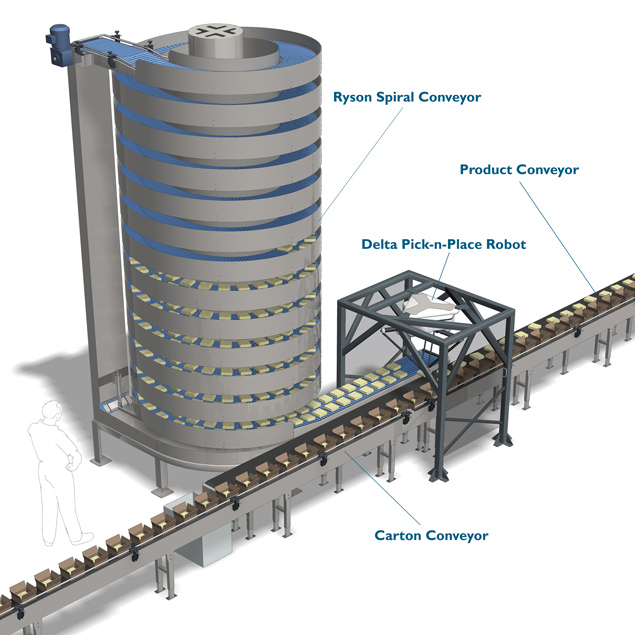 In this example, a Delta pick-n-place robot located in front of the spiral loads products into the empty cartons or feeds the Spiral when needed. The Spiral conveyor provides vertical storage and buffers any imbalances in the flow of products or supply of cartons. The Spiral is reversible and stores products during over supply and purges during times of under supplying, where the Robot will load the cartons directly from the Spiral. This dynamic buffering system compensates for intermittent operating interruptions and significantly improves overall production efficiency.
The spiral is bi-directional and can start and stop 20 times per minute and provides 8 minutes of buffering. The overall spiral footprint is 8 feet in diameter. The integrator on this project was BluePrint Automation of Longmont, Colorado. BluePrint Automation was responsible for the overall system design and implementation. The end user is a large US food manufacturer.
To read more, download the Ryson case study, or visit www.ryson.com.