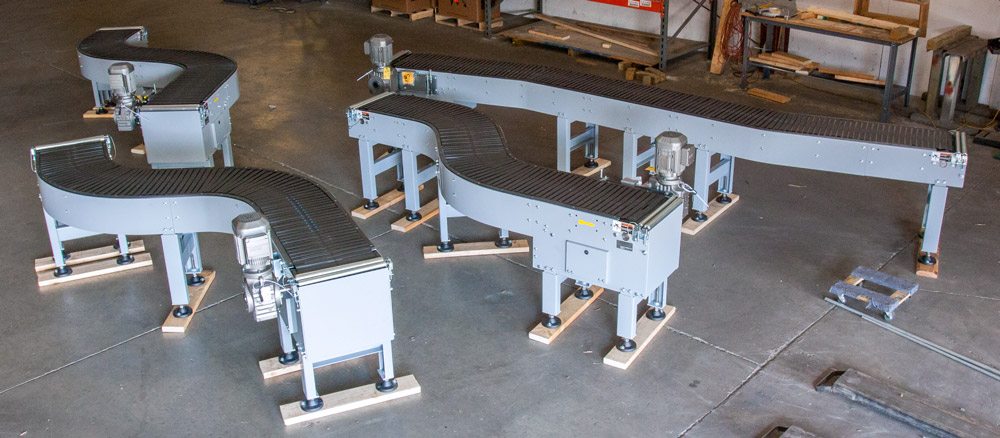 In addition to Spiral Conveyors and Bucket Elevators, we also manufacture slat conveyors, which use the standard chain/slat design of our spirals in a horizontal frame.
The two most popular applications of this style of conveyor are:
When space is limited and multiple curves are required to fit the layout.
In manufacturing environments where there are abrasives in the air that adversely affect conveyors that have wear strips and involve sliding friction. The abrasive dust causes these conveyors to prematurely wear out.
We shipped these conveyors to a Food Company for our Integrator partner, Integrated Solutions. They are handling 40 lbs. bundles of packaged rice on our 16" wide slat conveyors. The Integrator's design team remarked that our layout flexibility and the conveyor's longevity were the two factors they went with Ryson. They were adding to the system as well as replacing some existing mattop chain conveyors that could not hold up.
These conveyors have a load capacity of 75 lbs per foot and are capable of running up to 200 feet per minute. The Ryson slat conveyors are available in 12", 16", 20", 24" and 26″ widths and are capable running up to 100 foot lengths on a single drive. For more information on Ryson Slat Conveyors, or our other vertical conveying solutions, please visit www.ryson.com.