The Ryson Service Department is committed to customer service and training, even during the Covid Pandemic. While travel has been more restrictive, we have done our utmost to service our customers.
Our dedicated service team still make service calls and assist with audits, start-ups and reconfigurations in the field. We have also taken this opportunity to improve our maintenance procedure documentation and videos to assist in areas where travel is restricted. And we've taken many strides enhancing our videos, virtual training and remote troubleshooting also.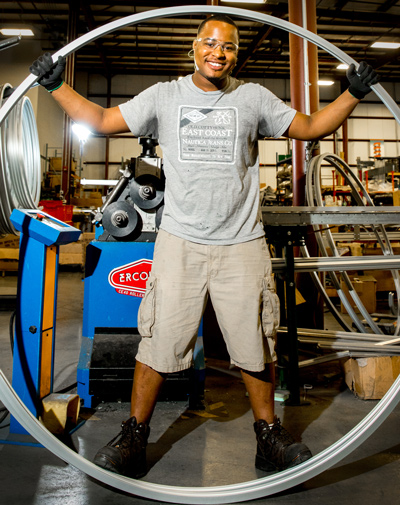 We realize that down time is never a good thing. Especially now since many of our customers are part of the essential supply chain that needs to keep running. That is also a huge motivator for us, because we are dedicated to keeping our customers up and running.
This week, for example, we have a tech that will be modifying 2 spirals in the field that were ordered 2′ too tall. Our modular design allows this kind of field modification, and is a relatively simple operation. We are also shipping 2 Mass Flow Spirals to Canada this week. Since international travel is restricted, a service tech is making step-by-step documentation for re-assembly on-site, with video support for the day of installation.
On a recent service call, this was said about the professionalism of one of our dedicated service team members:
"Just wanted to touch base with you guys on the reconfiguration and rebuild that Brandon Rose did for us at Polar Beverages in Fitzgerald Georgia this week. Everything turned out great, Brandon was great to work with and made quick work of the project. He had a great attitude, work ethic, and personality. Myself along with the guys at Polar were very happy with the way it turned out and Brandon's performance on the job. As always, thanks for all the support."
David Beck – Innovative Handling Systems, Inc.
For more information about Ryson's Service Department, or read more service department stories on our weekly news blog.