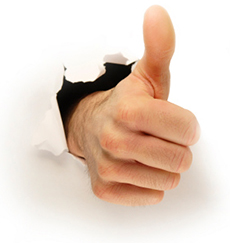 Everyone here at Ryson takes great pride in the product quality and customer service we provide. We strive to put equal effort into the quality of our machines as we put into our commitment to customer service.
It was a bitter-sweet when we received a note from a valued integrator partner. He had contacted us to let us know he is retiring but he also wanted to share how much he valued Ryson. It is a wonderful shot in the arm when we hear that our efforts do make a positive impact, and compels us to try to make all our customers feel like he does.
"I have enjoyed my relationship with Ryson and with each of you.  Spiral conveyors became an integral part of my business, and I appreciate how well you make them.  Each and every one of them started up and ran without a problem right from the get-go.  But more important, I could rely on each of you without question.  You are as good as your word, reliable as sunrise, and helpful in every way.  I VERY much appreciate that!  My business would not have been the same without you. My best regards to you all.  Its been a great ride! " – John Davis, Vermilion Conveyor Systems
We would like to take a moment to wish John all the best in the future!
If you would like more information about the product quality of Ryson's Vertical Conveying Solutions, and commitment to customer support. Check out www.ryson.com.