The Ryson Multiple Entry Spirals allow loads to enter our High Capacity Spirals at intermediate elevations. This is an ideal cost and space saving configuration because it allows a single spiral to handle multiple lines.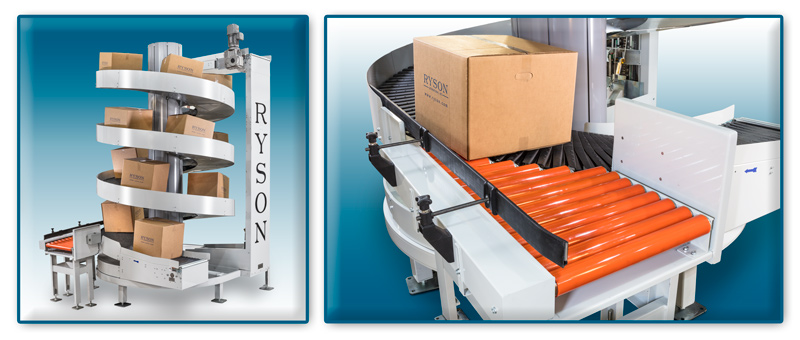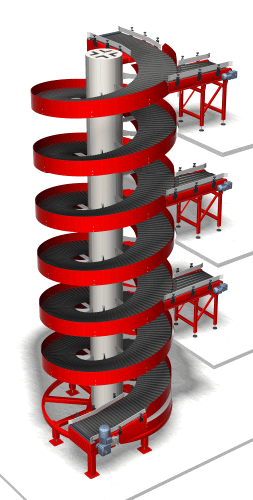 The multiple entry ability is most often utilized in two main areas:
In the manufacturing and packaging market, an induction conveyor is typically installed at ground level, near the Spiral's infeed. This configuration simply allows flow from separate production lines to feed a single spiral.
In the distribution and warehousing industry it is most often used to feed materials from a multi-tiered mezzanine onto a single spiral. (see drawing on left). This is an ideal application and an efficient use of space when compared to traditional methods.
A  high speed induction conveyor provides controlled spiral entry. The new induction conveyor powered roller design is individually adjustable to match the spiral pitch, assuring a safe and reliable product transfer. The spirals will run at 200 feet per minute.
For more details on the Ryson Multiple Entry Vertical Conveyors, please visit www.ryson.com, or our Ryson YouTube Channel, or read current news and installation stories on the Ryson Blog.