The Ryson Multi Level Spirals are an ideal solution for multi-level warehousing, e-commerce and other order picking operations. Loads can enter or exit the spirals at multiple elevations.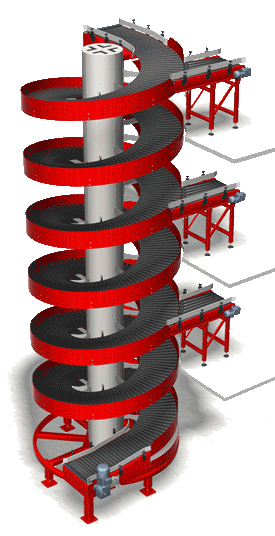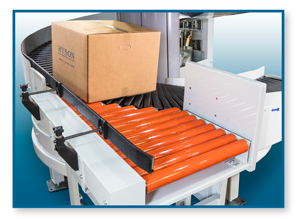 Induction Conveyors 
Ryson's Induction Conveyors feature adjustable powered rollers to match the spiral pitch and radius perfectly.  The Spiral slats feature, special rounded friction inserts. They provide just enough friction to prevent products from back sliding without preventing smooth side movement during induction or diverting out.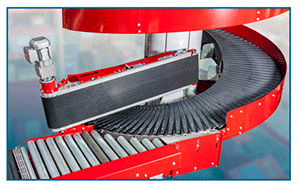 Divert Out Conveyors
The Divert Out Conveyors have a pivoting arm which incorporates a powered face belt assuring proper product orientation when diverting out of the multi level spiral.  The powered out feed conveyor is similar to the induction conveyor in that they have individually adjustable rollers that allows you to match the spiral pitch. This assures a reliable product transfer out of the spiral.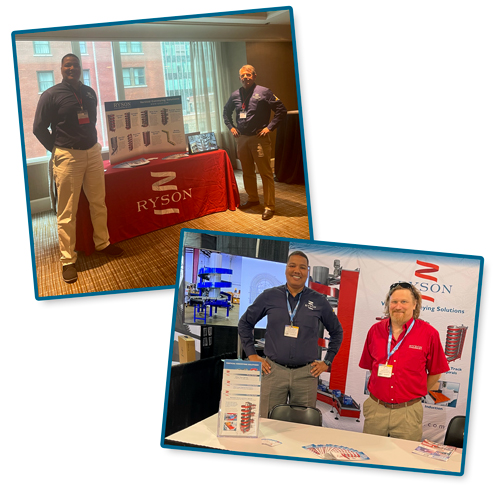 Also, This week, Ryson is at both the Advancing Warehousing & Distribution Center Construction and Retail Supply Chain & Logistics Expo. Both are conferences that are ideal for our Multi Level Spiral Conveyor.
You can view some multiple entry/exit spiral application stories on our weekly news blog. The video below highlights some multi-level spiral applications. We also have more application videos on our own YouTube Channel.