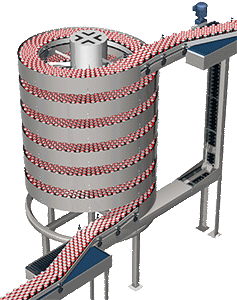 The new Ryson High Capacity Mass Flow Spirals are rapidly gaining acceptance in the bottling and canning industries.
Our customers find our Mass Flow Spirals attractive because they have a small footprint and can handle up to 2,000 bottles or cans per minute. These spirals are not only replacing antiquated alpine conveyor systems – Our system integrator partners are finding new and innovative applications for them. A typical bottling application is to take empty bottles from a high level de-palletizer to a floor level bottling line – or to elevate filled cans from floor-level to a multi level pasteurizer.
The Mass flow spirals below are ready to leave our manufacturing plant and be delivered to Clinton's Ditch. The integrator on the project is Conveyor and Automation Technologies, Inc., and the spirals will be used to handle tall 8, 12, 16 and 24 oz. cans.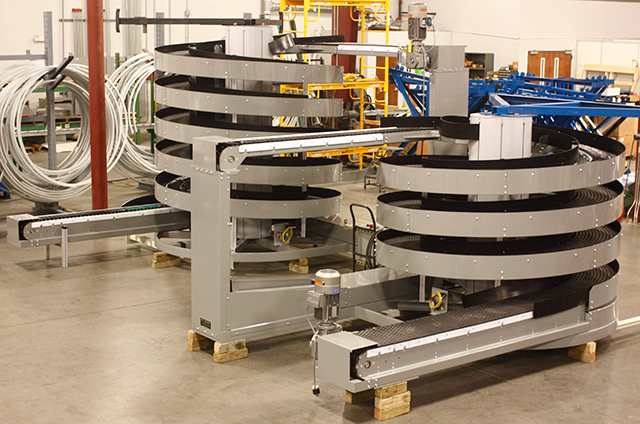 For more information on Ryson's Mass Flow Spiral Conveyor, read more mass flow stories on our blog, visit www.ryson.com or watch videos of them on Ryson's own YouTube channel.