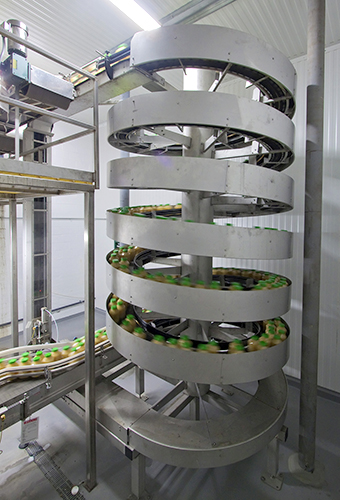 Knouse Foods in Gardners Pennsylvania recently put a Ryson Mass Flow Spiral Conveyor into operation. The Spiral Elevator moves jars of applesauce in mass from the filling operation on a mezzanine level down to a packaging line on the ground floor.
The supplied spiral is a stainless steel wash-down unit and is equipped with 12 inch wide slats. This solution allows Knouse to smoothly decline their product at the rate of 350 jars per minute – Within a very small footprint, saving valuable floor space.
The System Integrator was Arrow Conveyor Equipment, Inc.