PackExpo East will take place in Philadelphia February 27 – March 1 2017. We welcome you to visit our booth 805 to see our new equipment in operation.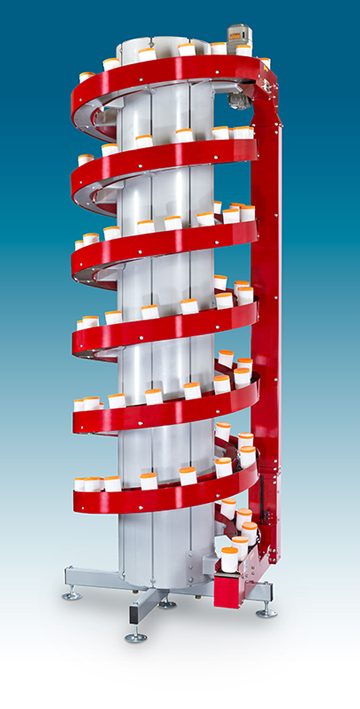 This year at Pack Expo we will be unveiling a new version of our Narrow Trak Spiral Conveyor. They are great space savers with high throughput. Ryson Narrow Trak Spiral Conveyors are super compact vertical conveyors designed to handle small loads. Our nesting slats have the capacity to reliably end-transfer small cartons and packages or side-transfer small bottles or containers in a single file or in a continuous mass flow. The spiral conveyors are equipped with our new 6" and 9" wide nesting slats which provide an efficient flat conveying surface without gaps. These spirals can run at speeds in excess of 200 fpm.
The Narrow Trak spirals offer a significantly larger elevation change capacity than what is currently available in the small package marketplace. They are also a good alternative to side gripper conveyors because they can run at high speeds and do not need to be adjusted for varying product sizes. This compact unit is equipped with the Ryson proprietary low friction chain slat belt which assures high capacity, high speed, low energy consumption, low maintenance and long life.This new model is especially beneficial for the food, beverage, pharmaceutical, nutraceutical and personal care market.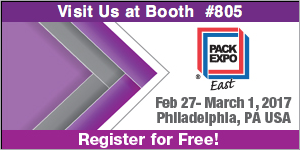 We are happy to announce that we are able to offer you free registration to attend. The registration fee will be waived. Simply fill in the comp code "97J29" at checkout – make sure you indicate yourself as an end user.
You can also check out our vertical conveying capabilities video to find out about the diversity and functionality of our product line. If you plan on attending, please stop by our booth. You may also contact us to set up a private demonstration or meeting. Find out more about Pack Expo East.