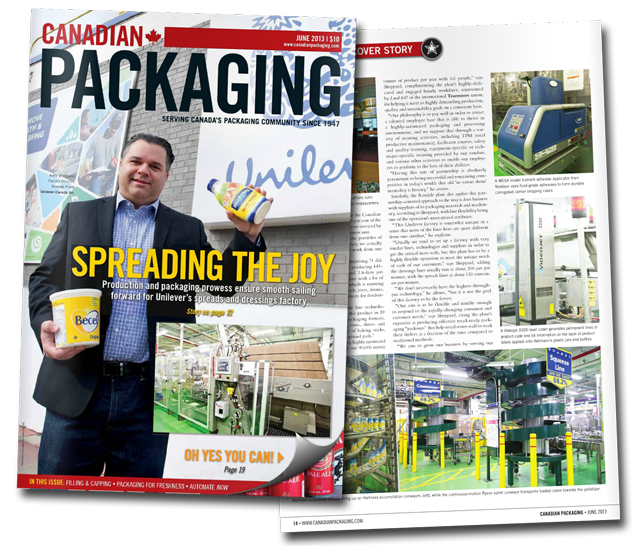 The June issue of Canadian packaging Magazine reports a story of how Unilever added their Hellman's dressing product line to their Rexdale, Ontario manufacturing plant without expanding the building.
This was a challenging project for Unilever because they had functioning packaging lines for the existing Becel Margarine products which had to be compressed in order to make room for three new Hellman's production lines.
Ryson Spirals were part of the solution because of their space-saving and high throughput benefits. Two Ryson Vertical Case Spiral Conveyors with 16″ wide slats handle cases from the production at floor level up 10′ to the palletizers above at a rate 90 FPM. For more information about Ryson Spiral Conveyors, visit www.ryson.com. Read the full story in Canadian Packaging.