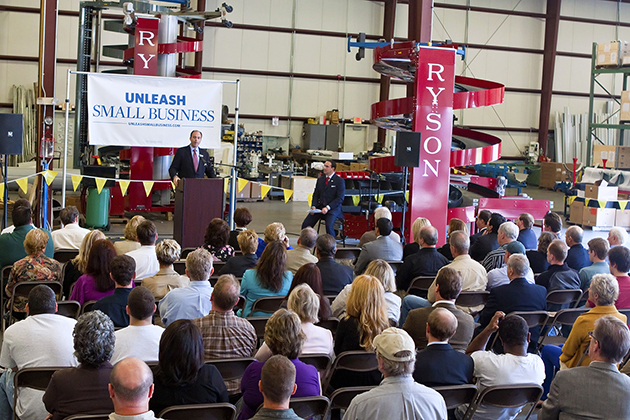 This week, former Commerce Secretary Carlos Gutierrez held an "Unleash Small Business Event" at Ryson International. Gutierrez spoke with close to 100 small business owners about Romney's plan to support small businesses, strengthen the middle class and how to champion manufacturing jobs and bring them back to our shores. He also spoke about the need to change burdensome regulations and reform the tax code to create millions of new jobs.
"Mitt Romney will champion small business and return America to the best place to start a business or hire a worker. He is committed to reforming the tax code, ensuring trade works for America, and cutting our nation's deficit." – Former Commerce Secretary Carlos Gutierrez
The event was politically motivated, but the message was clear – Small business is the engine driving our economy, and it was appropriate to hold such an event at Ryson – one of Yorktown's largest manufacturing plants. For more information on Ryson International, and the spiral conveyors they manufacture, visit www.ryson.com.