Ryson Field Service Team makes a Quick Response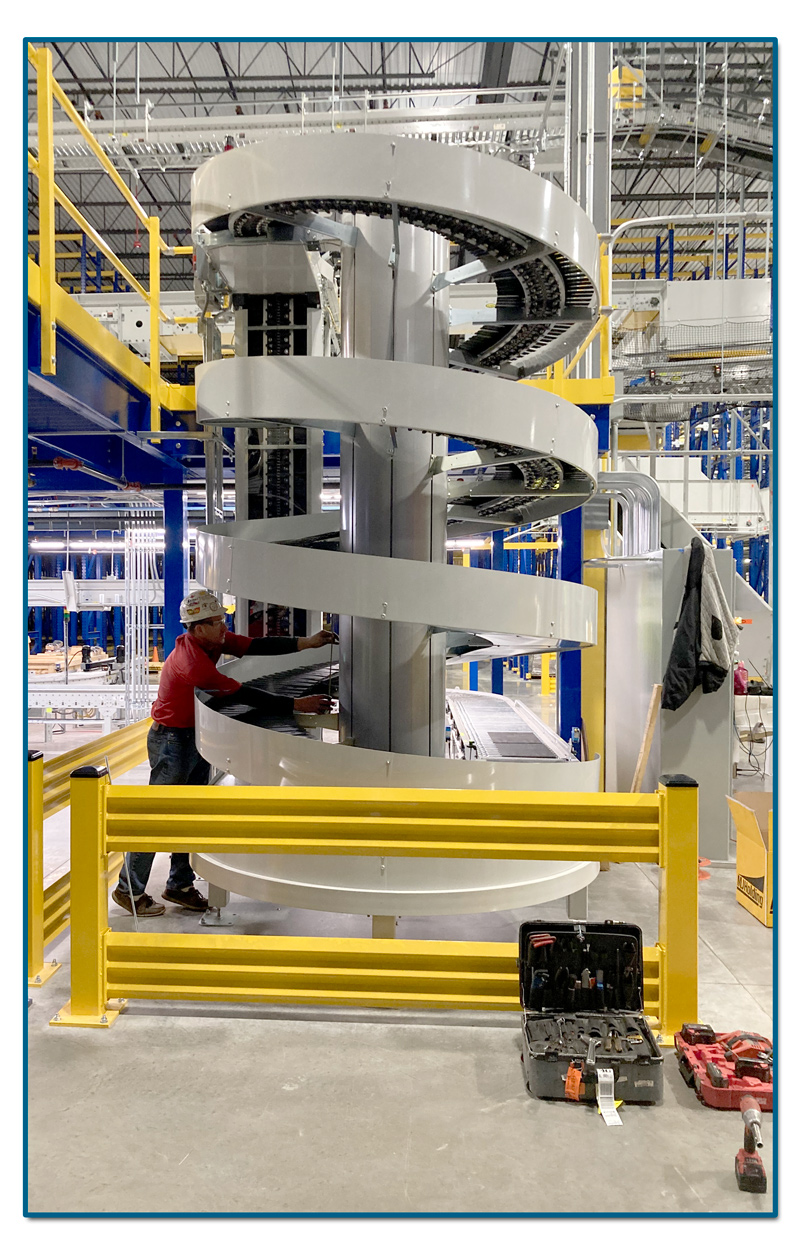 The Ryson Field Service Team tries their best to accommodate service calls as quickly as possible. This weeks story features a quick turnaround thanks in part to our modular design.
A Few months ago, we shipped a couple of spirals to a major retail supply chain management company at their new warehouse in the Chicago area. Recently the customer introduced a new product that is taller than what the initial spiral design was built for. The Spiral was built with enough clearance for a 16″ tall box, but the new box size was 23" tall. The newly introduced taller boxes would get stuck in few locations within the spirals and needed a couple of extra inches for clearance.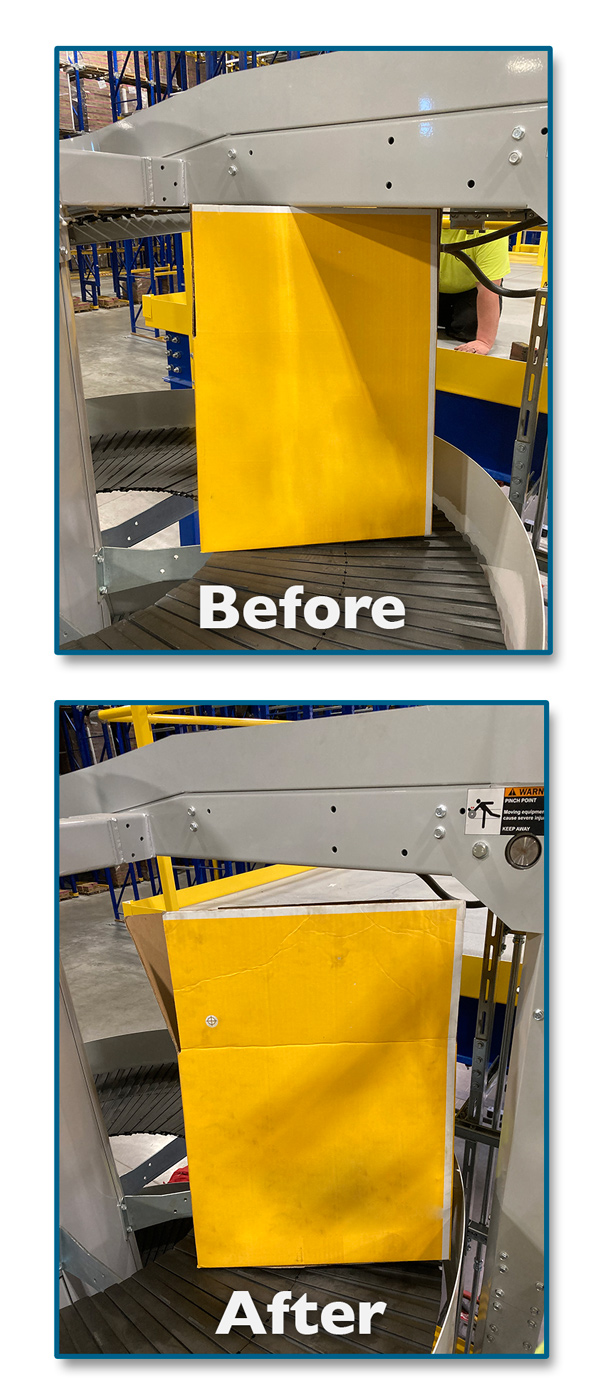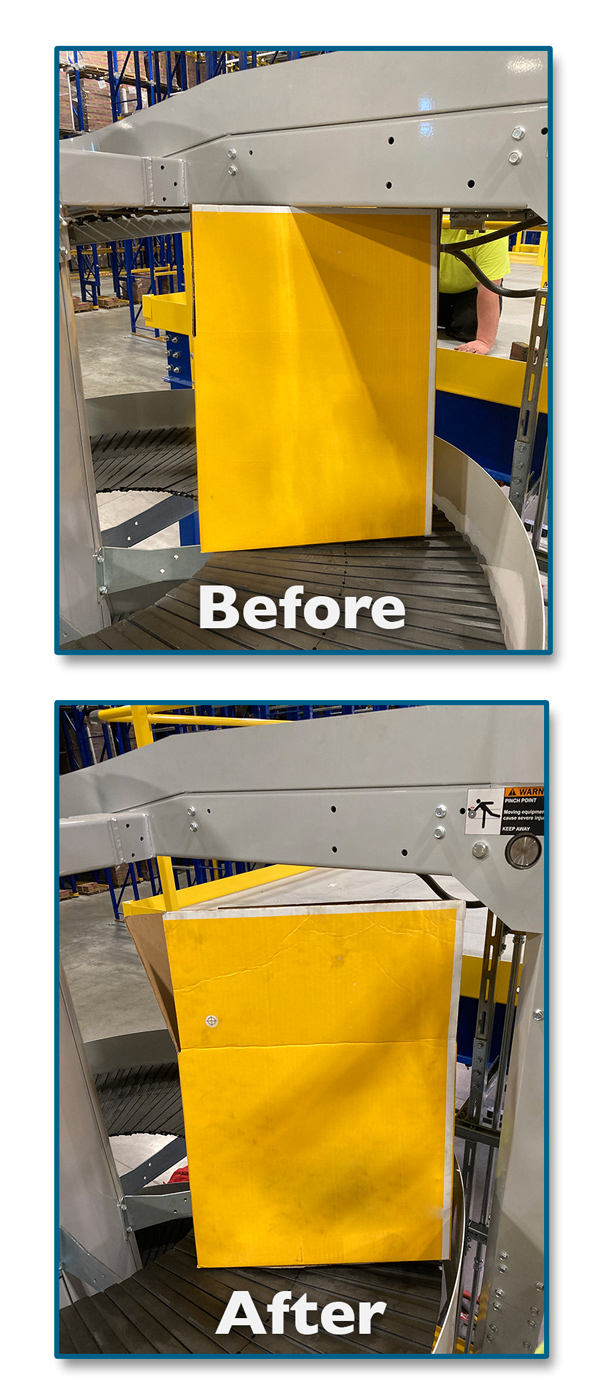 Our integrator partner called us asking if there were any way we could extend the clearance of the spiral. The very next day a Ryson Field Service tech was on site and was able to mitigate the challenge within few hours.
The key to such a quick modification is due to the modularity of the Ryson Spirals. The modular design of our spirals is of great benefit in the packaging and manufacturing industries because repurposing of production lines happens quite often.
In the Warehousing industry, this feature as much of a selling point until we face situations such as the one in this story.  With other spiral companies this situation might mean major costly changes and potentially a replacement of the spiral. Having the modularity to overcome these real-world challenges not only demonstrates the flexibility of the Ryson Spirals but also illustrates how Ryson can help lower the total cost of ownership for their customers.
Ryson is committed to customer service. Read more information from Ryson's dedicated service team, or read current service stories on our weekly news blog.