This week, we had multiple spirals shipping with elevated leg support structures.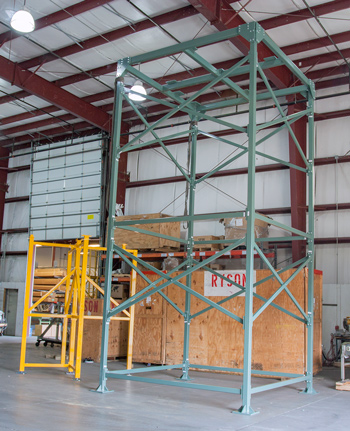 In the warehouse/distribution market, these structures are commonly designed to support our spiral conveyors that feed elevated levels of a pick module. All of these leg structures are custom engineered for each application, ensuring the best support with the most efficient space utilization. We fabricate them using structural steel shapes and can be engineered to conform to seismic requirements.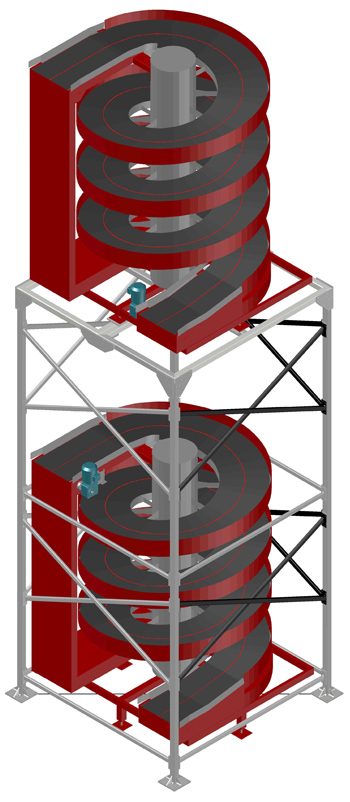 The legs are a modular bolt-together design, to reduce freight cost and allow for easier movement from the truck to the installation area.The green support structure shown above will straddle a spiral sitting on the floor (Elevating product from level one to two), while supporting a spiral declining product from level four to level three.
For some additional reading on how Ryson Spirals are utilized in a multi-tiered pick module, Double Stacked Spirals and watch an application video from a similar installation.