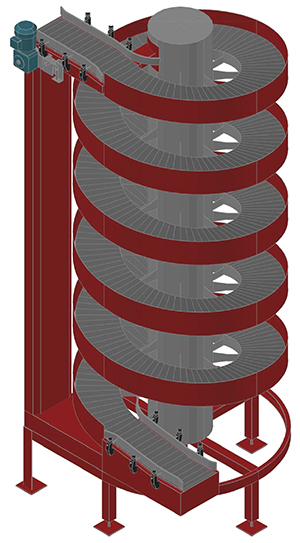 With the continual evolution of CAD technology, we are seeing more and more of our Systems Integration partners using AutoCad 3D drawings in their system presentations and proposals.
With Ryson's customer-centric commitment to service and support, we offer 3D drawings of  much of our product line and spiral models. We understand that our integrators have at times tight deadlines, so we strive to provide these requests within 24 hours or along with our proposal if pricing is also requested.
If you would like to get more information about our spiral conveyor systems, please visit www.ryson.com. If you would like to request a 3D cad block for a proposal, please complete our online RFQ form.