This week we are shipping a Ryson Bucket Elevator to a company that manufactures beads for the arts and crafts market.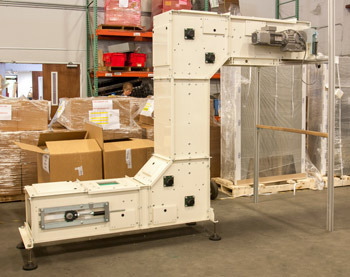 The Ryson Bucket Elevator is perfect for this kind of application. The system is completely enclosed and the buckets overlap at the infeed and remain in an upward position until emptied to prevent spills.
This Bucket Elevator is our model 100 with "Z" configuration and will elevate the bulk product 20 feet at a volume of 150 lb/hr.
The Ryson Bucket Elevators are designed for gentle handling and quiet operation to facilitate transportation of measured quantities. Available in several sizes, and can optionally have multiple inlets and outlets. Ryson Bucket Elevators are well-suited for a broad range of bulk products in the food, agriculture, pharmaceutical, cosmetic, chemical, ceramic, glass, recycling, building and metallurgical industries.
Since the Ryson Bucket Elevator is completely modular, they are simple to install. The sections are match-marked and shipped on pallets if they do not fit whole on a truck. Pictured is the same unit disassembled in preparation for shipping.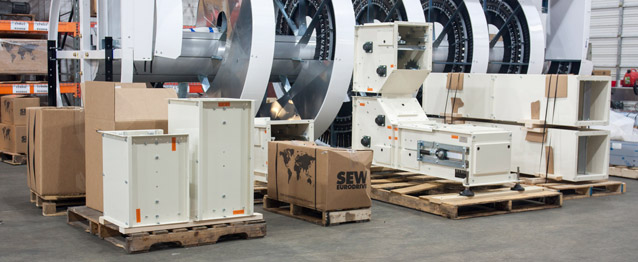 For more information on the Ryson Bucket Elevators, visit www.ryson.com, download the product information or read other bucket elevator stories on our weekly blog.