Transportation of Bulk Material: The Ryson bucket elevators are designed to gently convey measured quantities of bulk materials vertically and horizontally.
The buckets nest and overlap at the inlet and remain in an upward position until emptied to prevent spills. The bucket elevator is completely enclosed and can have multiple in and outlets and can be tipped selectively at any outlet.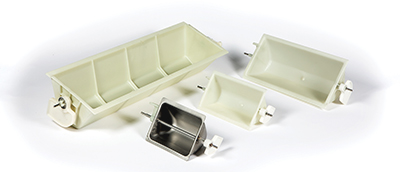 The Ryson modular design offers a wide range of configurations and bucket sizes making the bucket elevator easy to customize and install. Available for capacities up to 2000 cubic foot per hour in powder painted carbon steel, stainless steel or washdown versions, suitable for food handling.
Ryson Bucket Elevators are well-suited Transportation of Bulk Material in a broad range of bulk operations in the food, agriculture, pharmaceutical, cosmetic, chemical, ceramic, glass, recycling, building and metallurgical industries. If you would like more information about the features and options of the Ryson Bucket Elevator, visit www.ryson.com or download our bucket elevator information sheet or request for quotation form.