PACK EXPO 2023, one of Ryson's most important shows this year is taking place right now  in Las Vegas – stop by!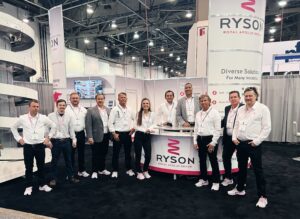 With 2,305 exhibitors and over 23.500 attendees PACK EXPO 2023 in Las Vegas serves as the largest trade show dedicated to packaging and processing on the continent this year. And Ryson is happy to be a part of it! Packaging has evolved into a dynamic field where innovation and efficiency are paramount. So a global event like Pack Expo is a great stage for us as part of a global company Royal Apollo Group, to showcase our innovative solutions.
Our booth C-4736 features a selection of our high quality equipment: A Unit Load Spiral, a Mass Flow Spiral and our Bucket Elevator. Ryson equipment specializes in the vertical transportation of different materials such as bottles, cases, totes, packages, but also bulk materials. Find out more about our product range here. With our space-saving and productivity boosting equipment for the packaging industry we are shaping the future of this sector. A future where packaging solutions are smarter, more sustainable, and more responsive to the needs of our rapidly changing world.
Welcoming a New Ryson Team Member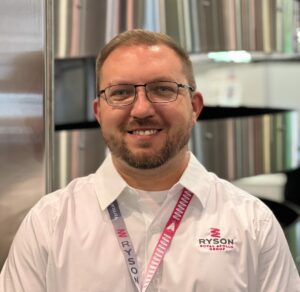 As Ryson continues to also adapt to the changing landscape of remote work, we are also thrilled to introduce our newest team member, Adam LaRock, who celebrated his first week at Ryson in Vegas with us at the show. Adam will be working remotely out of Wisconsin. He'll be covering the upper mid west as an Area Sales Manager. We're happy to have Adam on our team and wish him a very successful start!
Pack Expo takes place until 09/13. Come by our booth and connect! Our team of engineers, sales people and service technicians are happy to answer any questions you might have on our equipment.