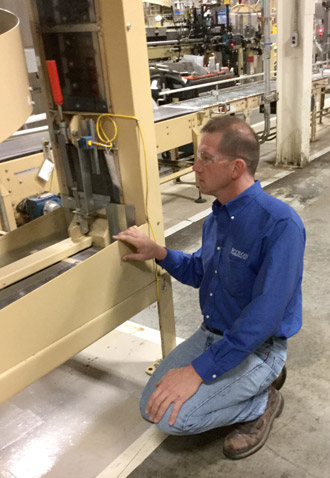 In the past few years, we are seeing a trend toward annual audits of our spirals by our end-users. They are scheduling routine visits by our technicians to inspect their machines and we will use the visit to train (or re-train) their maintenance and operations personnel on the use and preventive maintenance of the spiral conveyors.
As with other automated line equipment, it is not unusual for PLC and VFD settings for the spirals to get tampered with.  This results in interlocks being bypassed or "timed-out", speed settings being mis-matched between the spiral and adjoining conveyors as well as other adjustments that result in premature wear and tear on the spiral conveyor's chain-belt components.
We are also seeing immediate benefits for those that have implemented these annual audits. Our parts and service departments constantly monitor purchasing of replacement parts and are quick to pick up the phone and inquire about higher than normal parts usage. This typically comes back to the integration issues discussed above and that's where these "check-ups" pay for themselves in increased up time and longer life.
For more information on Ryson Service, please visit our website at www.ryson.com.