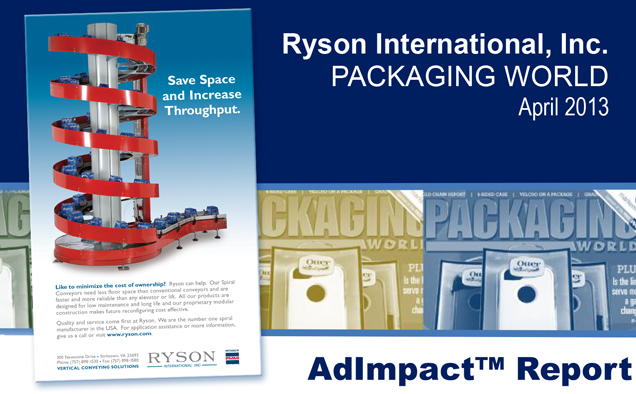 Earlier this month, Packaging World Magazine released the results of a readership survey from their April Issue. The Ryson Ad among the top five for effectiveness and clearness of message.
Ryson has consistently used branded advertising to present the clear advantage of our Spiral Conveyors: They Save space and Increase throughput. Our customers and Integrator partners alike have come to realize the simple message and how true it is. Our advertising efforts help us get the Ryson name into the marketplace, but it's our integrators and repeat customers that are the ambassadors for the Ryson Brand, because they know the quality of our conveyors and our dedication to customer service are the top of the industry.
Check out our corporate video to learn more about our vertical conveying solutions, and check out one of our industry resources: Packaging World Magazine.