Quality and service is always in focus at Ryson. One example of this is our dedication to fast response for quotes.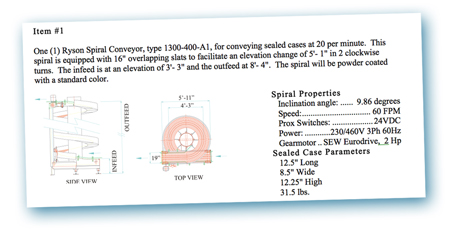 Our goal is to have a one-day turnaround on most Ryson proposals and a next day response if the RFQ (request for proposal) is received in the afternoon or if the request requires engineering input before the proposal can be completed.
Our sales team works very hard to meet these goals and it is very rewarding when this is acknowledged by our customers. Below are some excerpts of resent acknowledgments:
"Thank you very  much, I can always count on you and your team."
"Thanks Regina and the rest of the team at Ryson on getting the
quote out on such a short timeframe."
"Thank you very much for the quote and your quick response! I appreciate it!"
"Perfect Timing. Thanks for jumping through hoops"
"Thanks for the quick update – much appreciated!"
"This is great for quotation purposes. Thanks for the quick help!"
"Steve, Thanks for the quick turnaround and the detail on your quote.
I'll be in touch if I need further assistance."

If you have a question, or would like a quotation from us, we have a convenient RFQ link on our website www.ryson.com.