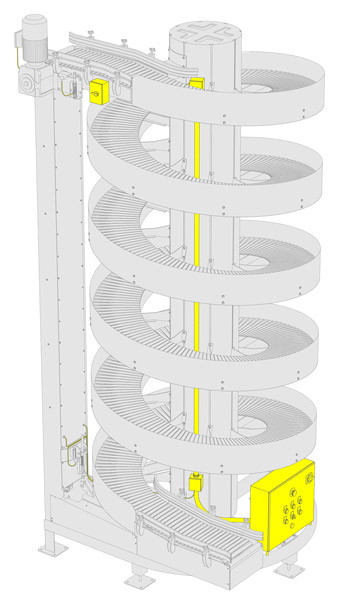 Ryson offers pre-wiring and controls options for spirals.
The pre-wiring options can greatly reduce the time and cost of installation for our Spiral Conveyors. The most common option is to add and pre-wire the motor disconnect switch. Other popular options include prewiring of the chain tensioner and motor over torque sensors to a common terminal enclosure.
The stand alone control option is an especially attractive option if a spiral is replacing existing equipment or if an additional line is being installed.
Ryson has published a product spotlight describing the pre-wiring and controls options, and is available for download on
ryson.com
.