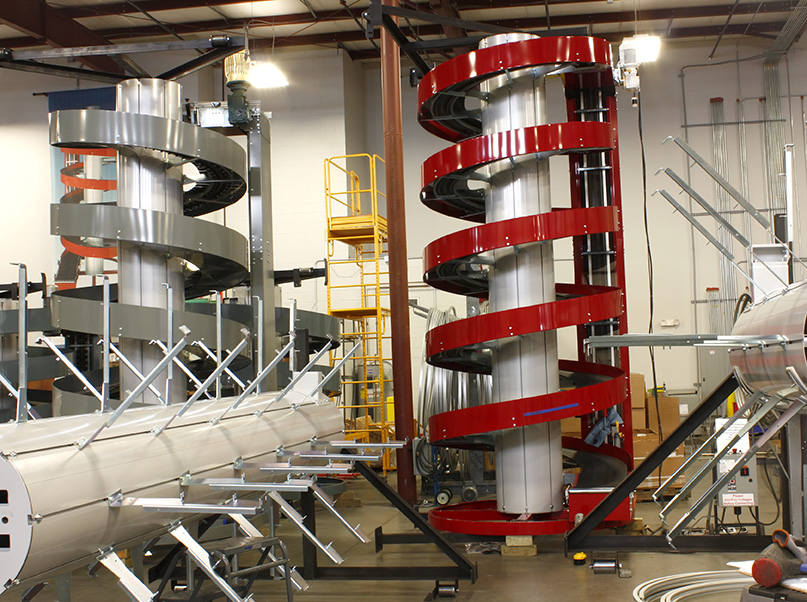 "Big Red" is the name Ryson has assigned the signature red spiral conveyor they bring to the trade shows. The previous show model had been sold since their last trade show, so a shiny new red spiral was built in our manufacturing plant in Yorktown, Virginia just a few weeks before the show.
Ryson Spiral Conveyors need less floor space than conventional conveyors and are faster and more reliable than any elevator or lift.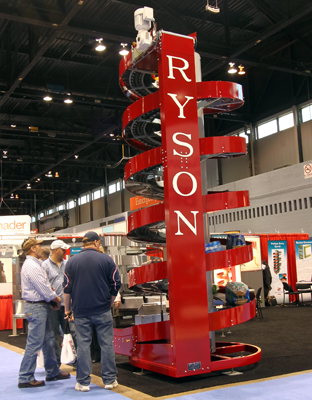 The tall red spiral always grabs the attention of the attendees. It is gratifying when our customers stop by to visit too, because it validates that they are satisfied with our products and service. Our rapidly growing customer list contains names of small and large companies across a broad spectrum of industries.
Visit www.ryson.com to read more about our vertical conveying solutions. You can also view spirals in the field on Ryson's very own YouTube Channel and download the Ryson Case Spiral Conveyor brochure here.