This week Ryson's new tradeshow booth was completed. It is modular and can be configured for a large or small booth space.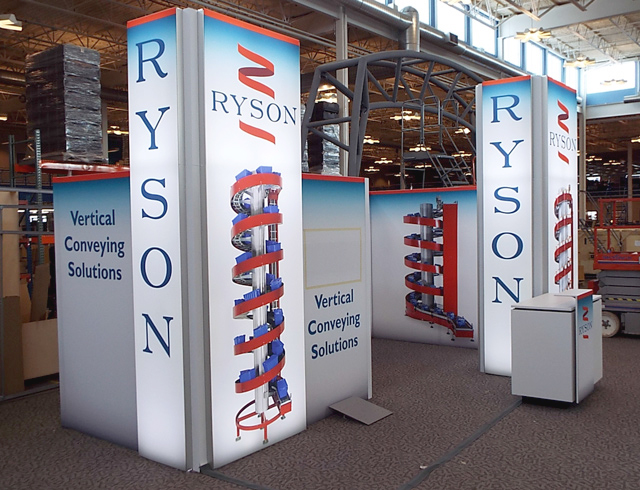 It will make it's debut at Modex in Atlanta in April. We are very happy with how the booth was designed, how it looks, and how it exemplifies our message.
We welcome you to check out our brand new booth at Modex in Atlanta, April 4-7 Booth 4847. We will have several of our new spiral conveyors running and we will be showing off some exciting new features. Please contact our sales team if you would like to set up a demonstration.