New Guide Rail Design Introduced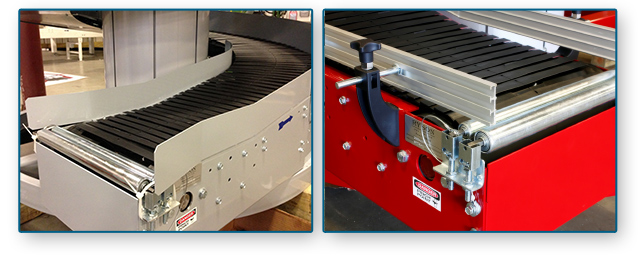 Ryson is introducing a new guide rail design for the in feed and out feed section on all standard spirals. The previous standard was an adjustable guide rail (pictured in the above right photo). We found that through years of experience that the adjustable rails were seldom utilized.. The new design of the fixed guide rails is a simpler and more cost effective solution that works for the vast majority of applications.
Adjustable guide rails will still be available as an option in those cases where they would be helpful in your application. This is another example of our commitment to our continuous product improvement program and modular design concepts. Please visit www.ryson.com for more details about the Ryson Spiral modular design.