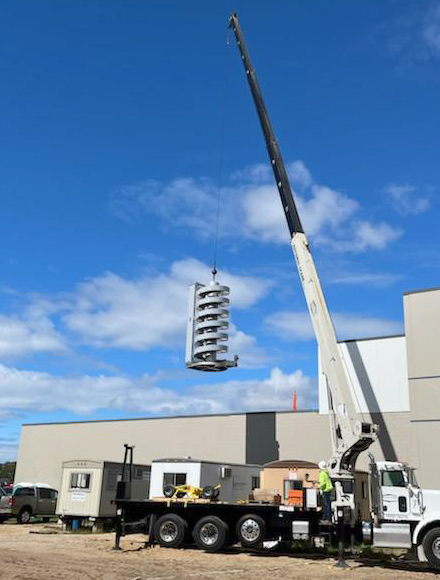 Recently we had a rare opportunity to install our spirals through a roof penetration..

Our Integration partner had a project where a new addition was built on an existing warehouse. The two buildings had two different elevations. This opportunity would minimize the expense of a roof penetration installation.
These spirals will elevate product from an overhead conveyor in the old building. Then deliver them to an overhead conveyor in the new, taller building. Then it will decline to the packaging and palletizing area.
The reason these spirals were installed from above is that there was no room to install the spirals in the existing facility. Since the new part of the building was new construction, it was reasonable to open the section where the spirals would be installed at the same time.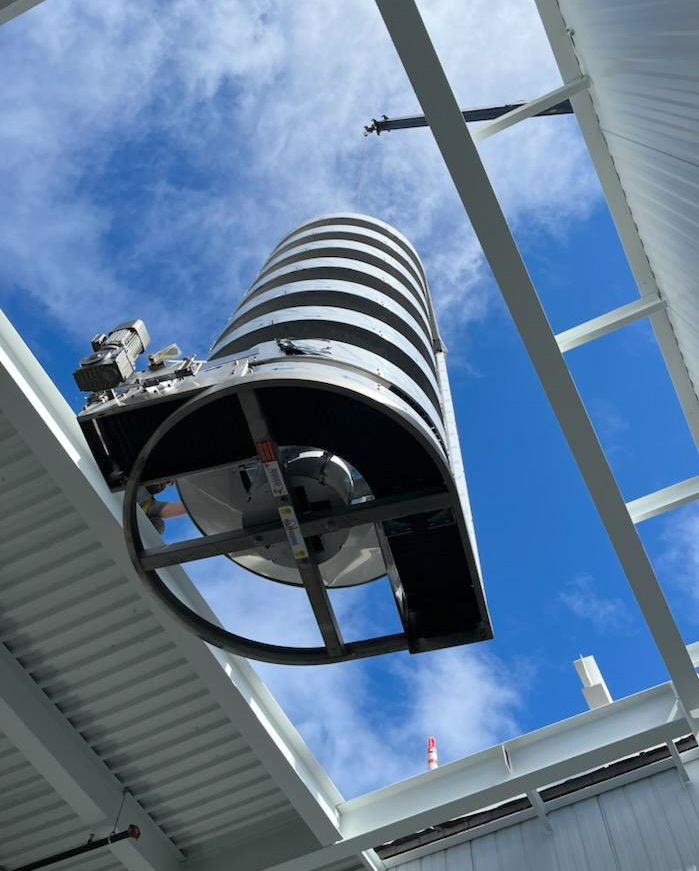 The project included two declining model 1300-400's in our hybrid wet environment construction for handling cases with a 13 ft. elevation change.
The project also has two all stainless steel wet environment spirals. One model 1300-400 spiral will incline on 10 foot tall extended legs. It will  transport sealed cases up about 16 feet. The other is a model 1600-500 decline Spiral. It will lower frozen dinner trays 19 feet from a spiral freezer to the packaging floor.
This integrator on this project is SelectPack for a food manufacturer in the midwest. For additional information about our wet-environment spiral conveyors, visit our website, or read more application stories in our weekly news blog.