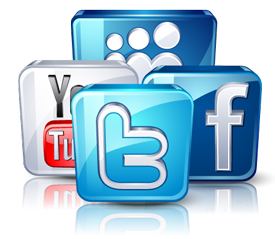 The Ryson Spiral Conveyor concept is not only a viable solution to vertical conveying, but is growing to be the standard for vertical conveying. We find it important to keep our existing customers and integrators up to date with our latest technology and innovative applications in addition to presenting our solutions to new prospects.
If you would like information about Ryson products and solutions, please visit www.ryson.com and fill out the form on the left side of our screen. You can also sign up to be on our mailing list and receive our newsletter and product announcements.
This week we would like to remind you that in addition to our weekly blog and www.ryson.com, you can find our latest news and information on these following sites.
| | |
| --- | --- |
| | Ryson has a YouTube channel featuring videos that include product information on our vertical conveying soutions, and some of the latest applications from the field. Check us out at www.youtube.com/user/RysonSpirals and feel free to subscribe to our channel. |
| | LinkedIn is a professional networking tool that allows you to view information about Ryson and some of it's employees. Reach out to www.linkedin.com/company/ryson-international-inc. and get the latest news and connect with us. |
| | FaceBook is a social media site that allows Ryson to post news blurbs and product announcements. If you use FaceBook, like our page and get our latest news in your feeds. Also, if your company has  FaceBook Page, we'd be happy to connect to you. Visit www.facebook.com/SpiralConveyors and like out page to stay in the loop. |
| | Stay up to date with the Ryson Twitter feed. News and links to stories and blog article will show up in your feed if you follow us. Visit www.twitter.com/Spiral_Conveyor to find us. |
| | |
| | |