Simplify Installation Challenges: Ryson recently worked on a project where spiral conveyors were built to the customer's approved specifications only to discover that the interior door openings in the facility were too small to fit the pre-assembled spirals through.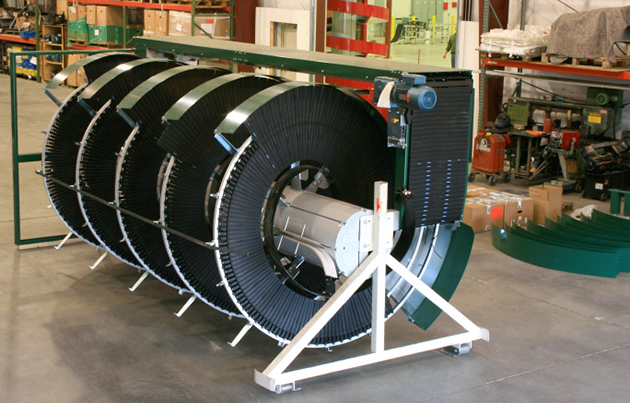 The Ryson modular design saved the day.  After building and testing the units in our Yorktown manufacturing plant, we were able to partially disassemble the machines. allowing them to pass through the smaller doorways and be reassembled once in the installation area. Customized shipping frames were also designed and built, as the both the height and width were smaller than the preassembled spiral's dimensions.
On another project, the spiral conveyor could only get to the second floor installation area through the facility's fright elevator. The Ryson design team modified the spiral's shipping frame to prevent having to disassemble the spiral.
It is always a good idea to double check your clearances before having a spiral conveyor shipped, because unless otherwise specified, most models ship fully assembled, minimizing installation time.
Ryson is always willing to work with the customer on solutions to solve layout and installation challenges. The proprietary modular design allows flexibility and can easily be reassembled on site will relatively little effort on site if the need arises. For more information, download the Ryson Installation Guide or visit www.ryson.com.