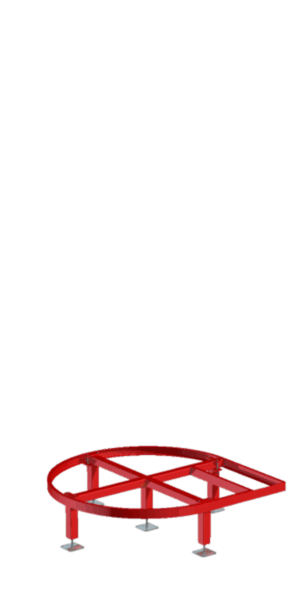 Quick Service Turnaround.
During the installation of a new packaging line at a Southeast bottler it was discovered that the spiral needed to be 7″ taller than ordered. Our service department quickly suggested the most time efficient solution was to increase the height in the field. New parts were made in two weeks and the height was changed at the time of installation without delaying the start-up date.
This is another example of how the Ryson modular design enables us to effectively modify our spiral conveyors. It can be a cost effective solution and is implemented in a short time. This folds into the high level of service costumers and integrators have come to expect from Ryson.
The proprietary modular design of the Ryson Spiral Conveyors allows us to quickly build vertical conveyors customized to the the customer's specific needs, and to modify them in the field if need be. Read more stories on Ryson's ability to reconfigure spirals.