Maintenance Training a Standard with Service Calls
Maintenance Training: Our service department takes the maintenance of Ryson Spiral Conveyors very seriously. If properly maintained, a Ryson Spiral can stay in great running condition for a long time. That is why whenever Ryson schedules a start-up visit or a service call, we make it a point to train the company's maintenance staff on proper preventative care and integration.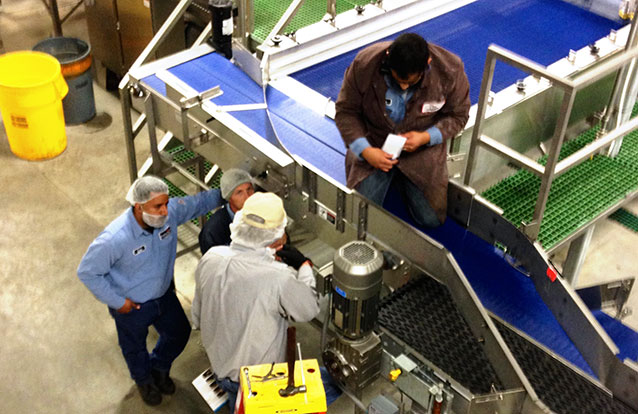 Our service technicians are PMMI Certified Trainers who understand that proper integration and preventative maintenance can greatly extend the life of our spirals. Long-lasting equipment ultimately lowers your cost of ownership, and we know that a satisfied customer is a repeat customer. For more information on Ryson's recommended maintenance items, visit our website www.ryson.com.